This summer marked the tenth annual Gigamon internship program in North America. We welcomed students from across the United States to learn, engage, and experience working at Gigamon.
While each of our interns focuses on different areas of the business — from marketing to product development to sales — the one common learning we hope they each gain is an understanding and expectation of company culture.
At Gigamon, we take pride in our One Gigamon culture, which represents our belief in the power of a unified community, putting employees first, embracing innovation through diversity of thought, and fostering a deep trust through powerful collaboration. The internship program is no different. Interns are embedded into their business functions and serve as an extension of the team — not an add-on.
This year is particularly exciting as, post-pandemic, we are back in the position to onboard interns in person, capitalizing on a hybrid work environment that enables everyone to meet and build relationships with colleagues face to face while also experiencing the benefits and flexibility of working remotely.
To that end, we encouraged our interns to meet with our president and CEO, Shane Buckley, to build that connection and hear firsthand about his career, industry insights, and commitment to maintaining a strong culture. It's not every day that one has the opportunity to sit down and learn from a CEO of a leading technology company, but we prioritize this in our program, and it is a highlight for both Shane and our interns. And, candidly, for me as well, as our interns' enthusiasm is infectious, and it's exciting to see them learn from our leaders.
We've also encouraged group activities with our interns so they can get to know one another despite working on different functional teams. This allows them to take these peer connections with them as they return to their respective universities, embark on job searches, and build their professional networks.
Measurement and continuous feedback are also priorities at Gigamon. For all of our employees, we use the Gigamon Performance System (GPS), which is our internal performance system to set measurable goals and discussions that align with our corporate goals. We extend a modified version of this to our interns, ensuring they are contributing and achieving during their tenure at Gigamon. Managers work with their interns to outline measurable goals, key milestones, and project expectations. Additionally, each intern has a key project for the summer, which both contributes to Gigamon and builds their experience and knowledge in their particular discipline.
And while work experience is invaluable to this class of interns, I hope the experience they have with our culture endures throughout their careers. In today's environment, employees expect more from a company culture than free snacks and perks. It truly is about connections, contributions to the organization's success, and feeling like you belong. I hope we've set a high "culture bar" for them as they navigate their professional lives.
With this in mind, we asked our interns why they chose Gigamon and what they hoped to learn. Here are some highlights: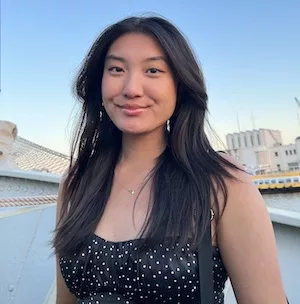 Charlize Beronilla, Santa Clara University
"I decided to intern at Gigamon because I resonated with the company's values of innovation, trust, collaboration, and putting employees first. At Gigamon, I hope to gain hands-on corporate marketing experience by enhancing my proficiency in various tools, assisting with project deliverables, and collaborating with cross-functional teams to drive business growth."
Armand Madan, UC Santa Barbara
"As part of Gigamon's hardware department this summer, I hope to immerse myself in the design, testing, and optimization of real-world projects. With the help of the talented hardware group at Gigamon, I look forward to refining my technical skills, making meaningful contributions, and learning more about the industry."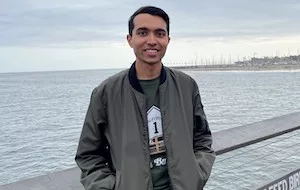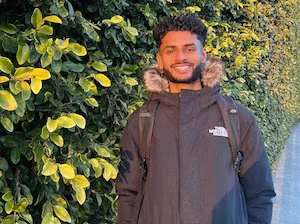 Harish Srinivasan, UC Berkeley
"I am excited to intern at Gigamon this summer because I'm eager to gain practical, real-world experience in applying data science to projects that will have a tangible impact. I am particularly interested in Gigamon's innovative deep observability technology, which I believe will provide me with a valuable learning opportunity."
Mitchell Seto, University of San Diego
"I chose Gigamon in order to gain valuable experience in both professional business as well as my area of study, computer science. I hope to learn all about Gigamon's business and provide a meaningful contribution during my internship."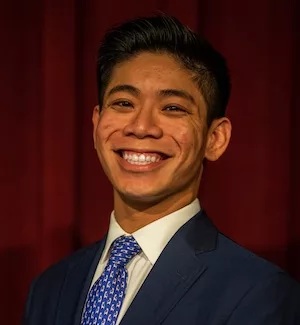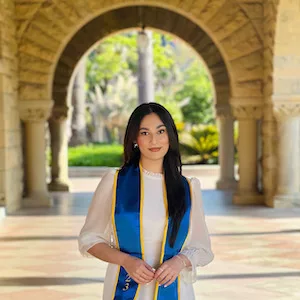 Noor Faisal, San Jose State University
"I'm hoping to gain valuable industry experience and expand my marketing knowledge during my internship at Gigamon. I'm glad to be a part of its innovative environment and collaborative work culture."
Ojal Arya, University of Maryland – College Park
"I am so glad to be a part of Gigamon's internship program, where I can explore best practices in product marketing with a leading tech company. I look forward to learning from people knowledgeable about the industry."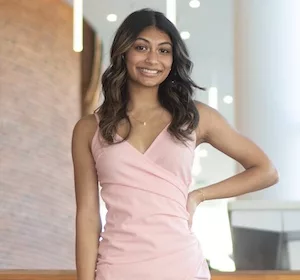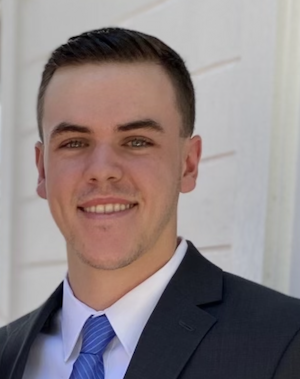 Parker Drew, San Jose State University
"Throughout my internship, I look forward to learning new skills, being an asset to my team and the company, growing my professional network, and gaining insight into career opportunities for my future. I am glad to be at Gigamon because it's the perfect place to achieve these goals."
We thank our U.S. Summer Intern 2023 class for their contributions and wish them all the best as they close out their college chapters and embark on their careers.
Learn more about Gigamon and our unprecedented culture here.
Featured Webinars
Hear from our experts on the latest trends and best practices to optimize your network visibility and analysis.

CONTINUE THE DISCUSSION
People are talking about this in the Gigamon Community.
Share your thoughts today