Newest Tech Talk Webinar Series Dives Deep into Cloud Migration and Strategy
Updated October 21, 2021.
If you work in information technology, you may be familiar with these terms. If not, these terms may seem like a foreign language to you. The good news is that our new Tech Talk series — Lift and Shift, Cloud Native, Multi-Cloud, Hybrid Cloud, Containers, Server-Less — What Does It All Mean? — will teach you all about cloud strategy, cloud migration and deployment, and cloud visibility, monitoring, and security. If your organization is considering migrating to the cloud, these webinars are for you. 
Here's a quick overview of what each webinar has to offer.
Tuesday, August 24 at 9 a.m. Pacific Time/12 p.m. Eastern Time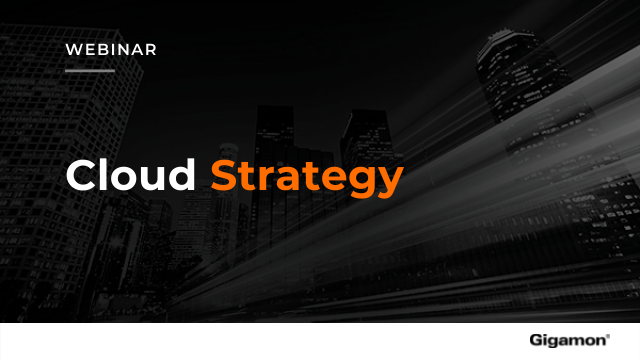 Discover if your organization should migrate to the cloud. And if a full cloud migration is the right move, how should you choose a cloud provider? Do you need an on-premises datacenter? What should your organization keep in mind when considering a cloud strategy? How does the shared responsibility model affect your strategy? Learn the answers to these important questions and more in our cloud strategy webinar.
Wednesday, September 8 at 9 a.m. Pacific Time/12 p.m. Eastern Time
When migrating to the cloud, it's crucial to have a solid understanding of the migration process and whether the cloud vendor has good interoperability. In our cloud migration and deployment webinar, you will gain extensive knowledge on cloud integration, cloud automation, and, most importantly, how you can migrate to the cloud.
Tuesday, September 21 at 9 a.m. Pacific Time/12 p.m. Eastern Time
With the many benefits of migrating to the cloud comes more opportunities for threats and cyberattacks on your cloud network. That's why it's critical to understand how you can protect your organization . In this webinar you will learn how to protect your hybrid datacenters using cloud visibility technology that help foster a Zero Trust model.
You owe it to yourself to know all you can about cloud migration, security, and strategies. Register for the whole series today.
Featured Webinars
Hear from our experts on the latest trends and best practices to optimize your network visibility and analysis.

CONTINUE THE DISCUSSION
People are talking about this in the Gigamon Community's Hybrid/Public Cloud group.
Share your thoughts today