Updated September 25, 2021.
Here on the Gigamon blog we post so much content that it can be easy to miss a post or three. To help you catch up, and give you some thought-provoking reading material, here are links and quick summaries for our six most-read blog posts of recent times. If you've ever wondered what's been on other Gigamon customers' minds, you're about to find out.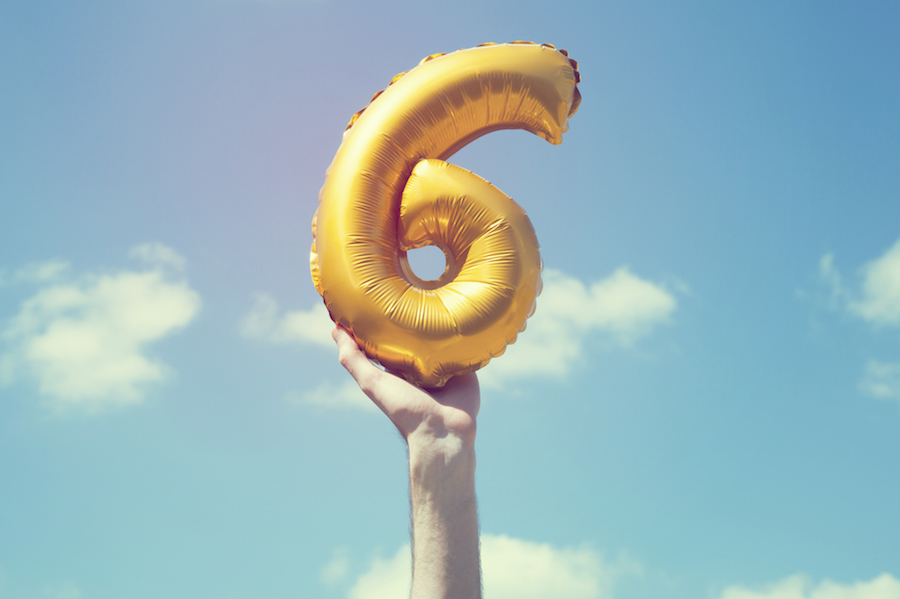 Financial advisors warn against putting all your eggs in a single basket, and that principle holds true for infrastructure too. Enterprises are now diversified across multiple environments — on-premises, virtual and public cloud.
As the enterprise expands across physical, virtual and public cloud environments, however, the complexity of managing security across all environments increases. As more and more applications move to the cloud, mission-critical or not, the need to have a uniform security posture in all environments is essential.
One solution comes in the form of the GigaSECURE® Security Delivery Platform. Read on to learn how it can protect workloads in both the Amazon Web Services (AWS) and now, Microsoft Azure clouds.
In April the IETF approved version 1.3 of the TLS (Transport Layer Security) specification moving to the standards track. TLS is the newer version of SSL (Secure Sockets Layer), although both terms are still used interchangeably. The internet relies on TLS to provide confidentiality, authentication and data integrity, so the slow, coming rollout of version 1.3 will have major implications for administrators everywhere.
Read the full post for a thorough assessment of where the internet is at with TLS 1.3 implementation, the most-important changes and what you need to know to ready your own enterprise.
Along the same TLS lines, and nearly as high in readership, is this article from October 2016 that delves deeper into concerns enterprises have over the coming approval of TLS 1.3 and the differences between TLS 1.3 and its TLS 1.2 predecessor.
For example, the greatly increased encryption of TLS 1.3 will not come without risks, such as greater difficulty in inspecting so-called east-west network traffic. As this becomes more difficult to decrypt, many organizations will be tempted to stop checking it, which would be a mistake. For more details and analysis, check out the full post.
With the digital transformation phenomenon in full swing, more and more data is flowing through enterprise infrastructure, both on-premises and in the public cloud. This poses an increasing challenge for security tools that need to monitor this flood of traffic for threats.
One key on-premises weapon in the struggle is NetFlow, a type of metadata that summarizes recent network activity for easier analysis by security devices. Now these benefits can also be realized in cloud infrastructure thanks to the Gigamon Visibility Platform's recently added ability to generate unsampled NetFlow/IPFIX data in AWS.
In other words, monitoring and securing the AWS cloud just got easier. Read on for the details.
Now that we just talked up the benefits of NetFlow, let's talk a bit about some limitations. Because of the shared nature of cloud resources, NetFlow cannot provide packet-level visibility and is not useful in cases where content inspection is required. In other words, this metadata, by definition really, cannot provide as much information as the original full-packet network data.
In this post, the final in a four-part series, the analysts at Intellyx explore the implications of these facts and discuss how to achieve full packet-level visibility into cloud-traversing data-in-motion. The Gigamon Visibility Platform for AWS, as they explain, provides some solutions.
In March CyberEdge Group released its fifth annual Cyberthreat Defense Report, revealing how IT security professionals perceive the security posture of their organizations, the challenges they face in establishing effective cyberthreat defenses, and how they plan to overcome those challenges. It's a fantastically informative read.
This article provides a high-level overview of some of the report's findings highlights, including:
Organizations are suffering more breaches, despite rising security budgets.
IT staff report feeling a lack of confidence in their tools.
There is a talent shortage in the cybersecurity sector.
Click through for the full high-level summary and a link to download the full version of the 2018 Cyberthreat Defense Report.
Want More?
While these six posts are the most popular of late, they're only a small portion of the informative, concise, actionable and timely content Gigamon shares every month. To stay abreast of the latest, make Gigamon blog a regular stop in your daily rotation.