The fifth annual Cyberthreat Defense Report from CyberEdge Group, sponsored by Gigamon, reveals how IT security professionals perceive the security posture of their organizations, the challenges they face in establishing effective cyberthreat defenses and how they plan to overcome those challenges. The report illuminates the fact that despite increasing security budgets, there is:
Simply too much data even for new tools to analyze.
Not enough security personnel to manage those tools.
Little confidence in current investments.
More Breaches Despite Increasing Security Budgets
Despite companies increasing their security budgets and investing a fortune in the best cybersecurity tools, they are subject to more successful breaches than ever before – with five million data records lost or stolen every day. In fact, 77.2 percent of respondents to the CyberEdge Group survey indicated that their organization had been successfully breached at least once in 2017, with 27.4 percent breached more than six times and more than 62 percent expecting to be breached this year. These percentages are despite security consuming more than 12 percent of the overall IT budget globally, with security budgets set to rise nearly five percent  this year.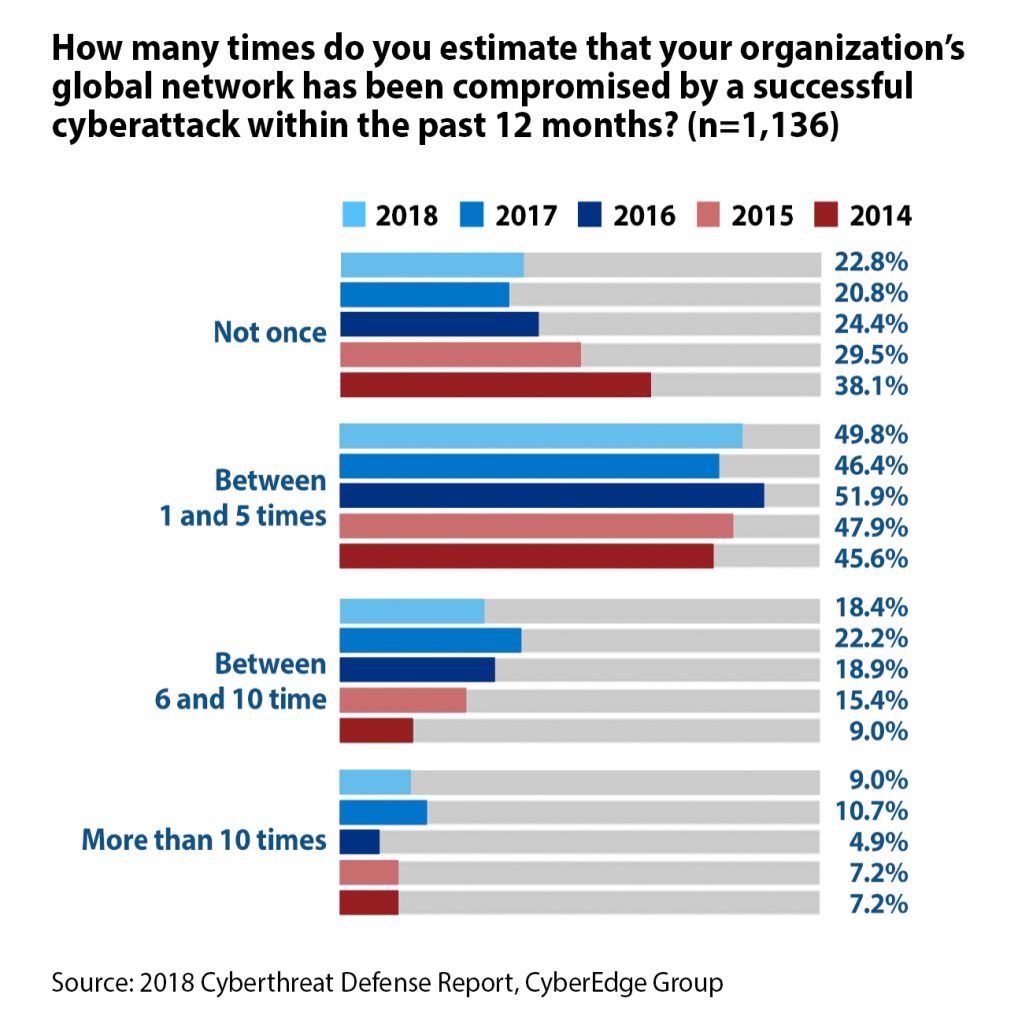 Lack of Confidence in Tools
This inability to analyze all data leads to organizations suffering from dismal levels of confidence in their security tools, with only one-third – 32 percent – confident about the adequacy of their cyberthreat hunting investments, and nearly half – 49.7 percent – believing there is still room for improvement in this area.
Talent Shortage
Compounding this problem is a lack of cybersecurity talent. Increasing budgets do no good if you can't find the right people. Last year's incredible finding that nearly nine out of 10 organizations were experiencing a shortage of IT security talent validated recurring headlines about the global shortage of one to two million cybersecurity professionals. This year, there is a slight improvement, with only eight out of 10 now indicating that their organizations are impacted by the security talent shortfall. Still, it's a serious problem.

All told, this adds up to a scary picture, as companies struggle to deal with cyberthreat headaches, such as increased breaches, vulnerabilities and encrypted traffic. But the good news is there is something you can do about it. Finding products with tool orchestration and automation that minimize the dependency on skilled IT security personnel is a good start.
A security delivery platform will do just that, addressing many of the challenges with which organizations are struggling. The GigaSECURE® Security Delivery Platform is a next-generation packet broker purpose-built for security tools to strengthen your security posture, simplify IT and reduce costs. The GigaSECURE Security Delivery Platform delivers visibility to security tools focused on threat prevention, detection, analytics and forensics – so that the right tools get the right traffic at the right time, every time.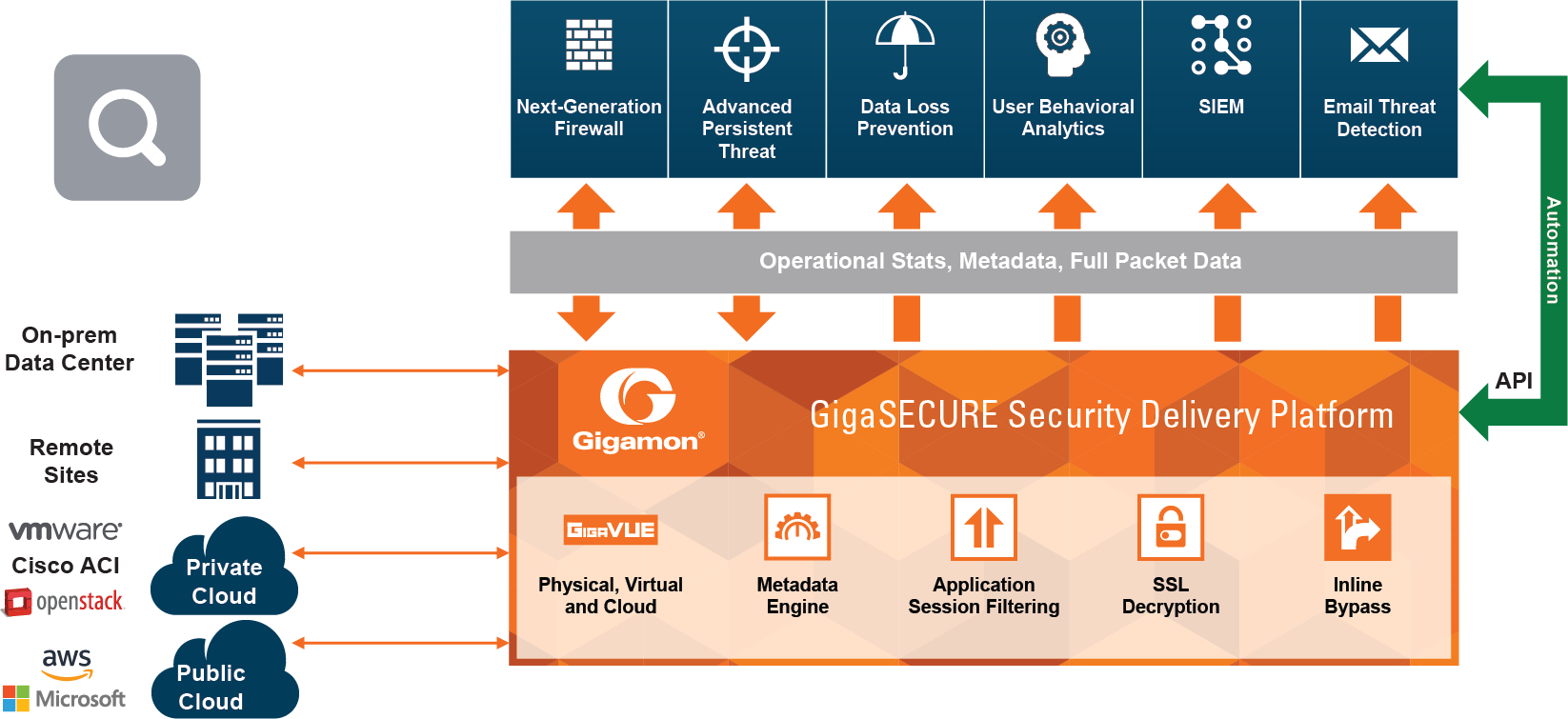 Customers benefit from:
Automation, which reduces the need for skilled security personnel and thus, helps to overcome key staffing shortages.
Load balancing, which optimizes your security tools to make them more effective in handling data.
High resiliency, which increases the uptime and efficiency of your security stack and can help improve your confidence in your tools.
Learn more about the 2018 Cyberthreat Defense Report, including an infographic with some of the statistics we used in this blog post and an executive brief that delivers key findings. Download now!