Partner Spotlight: StrikeReady and Gigamon Team Up to Empower Cyber Defenders
StrikeReady was founded in California in 2019 when cybersecurity enthusiasts from different parts of the world decided to do something for the most foundational element in cybersecurity: the people. Their goal was to empower threat defenders.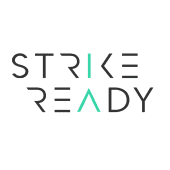 We sat down with Adil Mufti, Sr. Director of Global Security at CNA Financials and Member of the Board of Advisors at StrikeReady, to talk about how StrikeReady's partnership with Gigamon empowers customers to solve their toughest cybersecurity challenges and opens the door for shared business opportunities.
Gigamon: Who is StrikeReady and what is the company's history?
Adil: Founded in California in 2019, StrikeReady is the industry's first cloud-based security and operations management platform that enables organizations to increase the effectiveness, efficiency, and affordability of their security operations while empowering and augmenting cybersecurity teams with institutional knowledge and automation. StrikeReady was founded and is funded by a team from FireEye, Splunk, CrowdStrike, and Zscaler, among others.
StrikeReady has won over 30 awards, primarily for its cognitive capability offered using a natural language interface, including the 2022 Govies Award, 2022 CODiE finalist for Best Emerging Technology, 2022 AI Excellence Award, 2021 ASTORS Homeland Security Award, 2021 Security Today's Product of the Year, and 2021 Globee Disruptor Award. We are very proud and humbled by the recognition. We put our customers' experience and success as our top priority.
Gigamon: Describe your company culture. What makes you tick?
Adil: StrikeReady is passionate about innovation, and the track record of our executives exemplifies the disruptive technologies they have introduced in the past. Combining this with the vision of transforming security through people first, our founders have made this a mission for StrikeReady: Empowering cyber defenders by making them heroes.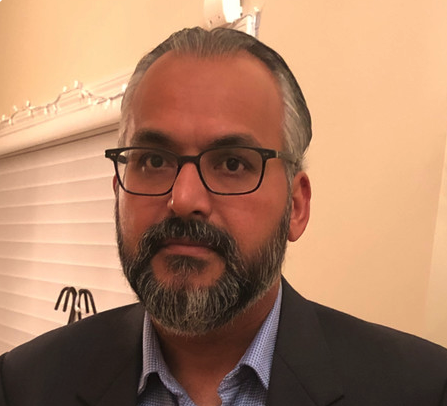 Gigamon: If you had to describe Gigamon with just one word, what would it be?
Adil: Transformational.
Gigamon: How do you see StrikeReady fit together with Gigamon to solve your customers' problems?
Adil: Gigamon's deep observability enables StrikeReady customers to better evaluate, respond, and manage risk. StrikeReady provides a well-integrated platform analyst experience, that provides full situational awareness and NLP-driven insights and assistance.
As a joint solution, adversaries no longer have a way to hide in the shadows nor hide between the gaps of a complicated technology stack. Together, StrikeReady and Gigamon ThreatINSIGHT™ customers are empowered to hunt, detect, and respond to even the most embedded threat actors within minutes.
Gigamon: What are some of your market's specifics, advantages, and challenges when it comes to network security and visibility?
Adil: StrikeReady's threat management and incident response platform unifies threat visibility and management by integrating with an existing security architecture (NGFW, EDR/EPP, SEG, WAF, NDR, SIEM, IAM, and more). It embeds multiple technologies, including alert and case management, attack simulation, threat intelligence, risk-based and asset vulnerability management, threat analysis/analytics, and security automation.
It also augments teams with an AI-based security assistant, CARA, that provides cyber defenders with knowledge, reasoning, guidance, skill enhancement, and assistance. StrikeReady enables teams to collaborate and operate with speed, accuracy, and consistency, reducing their workload through orchestration and automation and improving ROI for existing security investments.
StrikeReady helps customers who need the ability to prioritize alerts and offers management of the entire IOC lifecycle, access to multiple threat feeds and reputation engines, and a manual process in applying for consistent protection across controls. Customers may be facing issues like gaps in security posture, unforeseeable vulnerabilities, documentation throughout the process, disjointed security workflows, and siloed teams with disparate security tools.
Gigamon: Which Gigamon features stand out the most and make the product outstrip its competitors?
Adil: Our integration with Gigamon ThreatINSIGHT.
Gigamon: What's an anecdote that customers share when they talk about our joint solution?
Adil: The ease of use and the speed and accuracy of Gigamon ThreatINSIGHT has dramatically increased the speed and efficiency of our investigations at CNA Financials. The solution integrates seamlessly with StrikeReady Automation Platform and has reduced the workload of the SOC team by nearly 50 percent.
Gigamon: What is the most memorable moment associated with Gigamon as a partner?
Adil: Experiencing how our common customers react to being empowered by the combined solution. Leveling the playing field and defending against even sophisticated threat actors.
Gigamon: What are the wow moments associated with Gigamon?
Adil: The biggest wow moment is that the integrated solution can be set up in as little as 10 minutes! Typically building this much value takes weeks and months of custom development and configuration. In contrast, the solution is truly easy to set up and better together.
Gigamon: What are some of the new challenges you see in the market that the partnership with Gigamon can solve?
Adil: Organizations building proactive security must consider the earliest stage of an attack, meaning reconnaissance at the network level. This requires comprehensive network visibility across on-premises, cloud, and remote users and assets to manage unforeseeable vulnerabilities. Consolidated teams such as those merging SecOps with IT Ops require a solution that unifies processes and tools and provides on-demand human assistance to all aspects of cybersecurity, including network defense.
Gigamon: What are the positive business outcomes as a Gigamon alliance partner?
Adil: Our joint solution empowers customers to solve complete problems and provides them with each step of the process through to remediation and recovery. Sharing this value with existing customers and new prospects opens doors for shared business opportunities and outcomes.
Gigamon: What unique capabilities does this partnership bring to our joint business?
Adil: Joint benefits include the acceleration of MTTR via conversational interaction between AI and analysts, including alert query and response action for ThreatINSIGHT. The solution can validate ThreatINSIGHT alerts instantly across 30+ reputation/analysis engines for automatic TP/FP analysis with seamless enrichment of all artifacts (domain, URL, IP, host, user) within incidents. Containment is automated with ThreatINSIGHT, and embedded case management enables teams to collaborate and auto-document threat responses. SaaS-to-SaaS integration offers worry-free operation and maintenance.
Gigamon: Who is the target audience (such as SecOps, NetOps, DevOps) for our joint solution, and how do they benefit?
Adil: The target audience is security operations, incident responders, and threat hunters.
Gigamon: Which verticals or segments are the best target companies, or where we have seen success and why?
Adil: Banking, financial services, insurance, retail, government, gaming, and healthcare are among the business verticals StrikeReady serves. Typically, mid-to-large enterprises at or above 4,000 employees, with a dedicated security team of 4 to 5 most appreciate the way StrikeReady empowers and adds scale to their team. As a joint solution, any enterprise that values or aspires to operationalize threat intelligence will see instant value from our combined solution.
Gigamon: Thank you, Adil, for making time for us and for being such a wonderful partner.

CONTINUE THE DISCUSSION
People are talking about this in the Gigamon Community's ThreatINSIGHT group.
Share your thoughts today