Partner Spotlight: New Relic and Gigamon Provide Cloud Visibility Solutions for Customers
With more than 2,000 employees and 16 offices globally, New Relic empowers engineers with the industry's leading observability platform for every stage of the software lifecycle, helping them improve planning cycle times, release frequency, and mean time to resolution.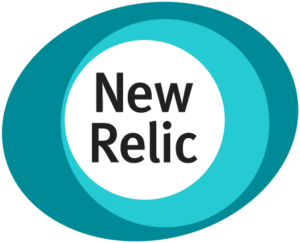 We talked to Buddy Brewer, GVP and GM, New Relic I/O Partnerships, to learn more about how next-generation Gigamon solutions are helping New Relic customers close their cloud visibility gaps and safely navigate their cloud migration journeys.
Gigamon: Who is New Relic and what is the company's history?
Buddy: New Relic was founded in 2008 by Lew Cirne. From the beginning, New Relic has been focused on delivering a simple yet powerful way to give the world's developers an instant view of the performance of their software. Lew had always driven innovation in this market and made New Relic One the industry's largest and most comprehensive cloud-based observability platform built to create more perfect software. Our ambition has driven us to instrument more of the digital world than anyone else. We exist to continue that work along the expanse of the internet, because our goal is to establish the standards by which all software and its impact can be measured and improved. A timeline of company milestones is available on our website.
Gigamon: Describe your company culture. What makes you tick?
Buddy: New Relic is a large public company that moves like a startup. We were named one of the Best Workplaces in Tech by Great Places to Work in 2019. In 2021, we were named one of Fortune magazine's Best Workplaces in the Bay Area and one of Built In's Best Large Companies to Work For. We're on a mission to make observability a daily habit for all of the world's engineers across every phase of the software development lifecycle. We put the emphasis on the developer and are committed to open source.
Gigamon: If you had to describe Gigamon with just one word, what would it be?
Buddy: Intelligent.
Gigamon: How does Gigamon help New Relic solve your customers' problems?
Buddy: Integrating New Relic One, the cloud-based observability platform, with Gigamon Hawk allows customers to harness the power of observability to simplify hybrid cloud deployment and maintain their security posture. This unique combination is essential to reducing the risks faced while undergoing digital transformation.
Gigamon: What are some of your market's specifics, advantages, and challenges when it comes to network security and visibility/IoT?
Buddy: The exploding complexity of cloud architectures and microservices is one of our market's biggest challenges when it comes to network security and visibility.
Gigamon: Which Gigamon features stand out the most and make the product outstrip its competitors?
Buddy: Gigamon Hawk stands out the most because it helps close the cloud visibility gap.
Gigamon: What's a revealing anecdote customers share when they talk about our joint solution.
Buddy: Security is about defense-in-depth. No single product or technology is able to completely address a customer's security risk. Using Gigamon, New Relic becomes an additional layer in a customer's security stack.
Gigamon: What is the most memorable moment associated with Gigamon as a partner?
Buddy: Gigamon was a founding partner of New Relic Instant Observability, which launched in October 2021 to bring observability building blocks to engineers everywhere. It allows engineers to get started faster with instrumentation and monitoring their technologies.
Gigamon: What are the "wow" moments associated with Gigamon?
Buddy: Thanks to the Gigamon quickstart in New Relic I/O, it's impressive how fast and easy it is to ingest data from Gigamon with the pre-populated dashboard for joint customers.

Gigamon: What are some of the new challenges you see in the market that the partnership with Gigamon can solve?
Buddy: Today, observability lacks the completeness and correctness of the network perspective, while network visibility lacks application microservice understanding and cloud deployment. Our partnership is unique in helping customers detect and respond to risks and threats, including shadow IT activities, crypto mining, torrent activity, and unmanaged hosts/apps. It also helps monitor IoT and container traffic, meet regulatory compliance and SLOs, monitor hybrid and multi-cloud traffic cost-effectively, and troubleshoot issues faster and more easily.
Gigamon: What are some of the positive business outcomes that have resulted as a Gigamon alliance partner?
Buddy: Last year we surveyed 1,300 engineers in our observability forecast. We found that one-third of the people we surveyed use six or more tools every day to understand what's going on in their software. Our partner ecosystem, including our partnership with Gigamon, helps drive more use cases for our joint users and makes it easier for developers to link all the tools they use together, so they can make informed decisions about running their software.
Gigamon: What unique capabilities does this partnership bring to our joint business?
Buddy: Gigamon solutions fill a gap by providing network and security data side by side with New Relic's observability data, reducing the swivel-chair effect and allowing companies to troubleshoot and get to root causes earlier and faster.
Gigamon: Thank you, Buddy, for making time for us and for being such a wonderful partner.

CONTINUE THE DISCUSSION
People are talking about this in the Gigamon Community's Hybrid/Public Cloud group.
Share your thoughts today