5 Ways Gigamon Visibility Fabric and Inline Bypass Improve NetOps and SecOps in a Digital Transformation Journey
The job of monitoring networks can seem pretty daunting today. Receiving and processing telemetry from the diverse array of infrastructure, systems, applications, authentication and sensors in your environment is a continually challenging and often costly task.
Maintaining NetOps in ever-more-complex network and application architectures and keeping latency-intolerant applications operating efficiently is only half of the problem. SecOps must track dozens of deployed security solutions, from firewalls and IDS to data loss prevention, user access control and phishing protection. Failing to collect any of the available data can lead to extended outages or attacker dwell times.
Improved network and application performance monitoring and analysis are common requirements to achieve better customer delivery and satisfaction, and a primary driver of digital transformation. Enhanced network and application behavior and interaction monitoring are key security requirements in digital transformation game plans. Simultaneously, the principal inhibitor to both is network complexity because it constrains the ability to gather telemetry to support these activities.
Telemetry and security tools are critical for creating the necessary visibility for a successful digital transformation journey. An important operational tool to achieve this for NetOps and SecOps teams is the Gigamon Visibility Fabric™ with Inline Bypass.
Below are five ways Gigamon Visibility Fabric with Inline Bypass can help with digital transformation while making operations easier.
1. Reducing Operating and Monitoring Costs: In the last five years, IT and security budgets have been strong. However, that does not mean the sky is the limit. Where competing solutions are offered to provide network visibility, the delivery architecture and overall cost must be evaluated closely.
Gigamon offers all of its features in a single form factor, so multiple links and tools can connect and be protected with the Gigamon Visibility Fabric and Inline Bypass. Customers can also take advantage of advanced next-generation solutions by simply enabling the feature license as needed.
This not only reduces the upfront purchase and support costs, but reduces its required data center footprint. Doing so drives less-consumed rack space and lowers power consumption and cooling costs. Each of these variables affects capital and operating expenses.
2. Improving Operations Efficiency and Cooperation: With the Gigamon Visibility Fabric in place, SecOps has the ability to act autonomously when managing the security stack. Urgent software or hardware upgrades can be executed without the need to coordinate maintenance windows with their NetOps counterparts because Inline Bypass can isolate the system being updated. It can continue application traffic flow, ensuring emergency maintenance or unplanned outages are transparent to the network.
3. Scaling and Optimizing the Tool Stack: Many logging, SIEM and troubleshooting tools charge by the volume of data processed. With GigaVUE and Inline Bypass, active inline tools are also fed just the traffic relevant to their function. This reduces the total volume of data processed, thus reducing the volume-based licensing costs.
Since only relevant data is sent to each tool or path, you no longer have to plan based on total data subscription. This maximizes the utilization of the tools, allowing them to be used longer at any particular commitment level.
4. Enhancing Infrastructure Resiliency and Availability: Bypass protection comes in two varieties — logical and physical. Both operate on the principle that traffic continuity must be maintained even if the traffic cannot be inspected due to a power outage or tool malfunction.
A physical bypass switch provides users with the ability to physically bypass the inline security tool stack in the event of a Gigamon Visibility Fabric power failure.
With logical bypass, the Gigamon Visibility Fabric constantly gauges the health and state of inline tools using bidirectional heartbeat packets. Whether the tool fails because it loses power or stops functioning properly, the failing tool will be bypassed.
5. Accelerating Change Control and Solution Testing: As operating requirements, architectures and security detection methods evolve to meet business, compliance and SecOps needs, newer technologies must be tested and older technologies must be replaced in a reasonable time frame.
This evolution creates more operational pressures and challenges. Adding or removing monitoring or protection devices means downtime. The average time to implement a new technology in a data center for an SMB ranges from 2 to 15 days. The same change for a midsize business is 5 to 30 days. Enterprises range from 14 to 60 days for implementation.
Gigamon Inline Bypass allows the installation of new systems and upgrades to existing systems using packet shunting policies so existing security devices can be upgraded, and new devices can be added to the security stack with zero downtime because the actual flow of traffic is never impeded.
The Gigamon value proposition is very strong, especially for organizations with heavy monitoring and analytics requirements. The more NetOps and SecOps have to use the data moving across their network, the more sense it makes to focus data where it provides the most value to drive faster and more accurate outcomes. For more information, visit our Inline Bypass page.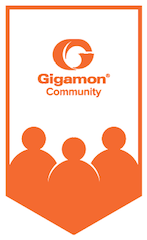 Continue the Discussion
People are talking about this in the Gigamon Community's
Inline Bypass topic. Share your thoughts today.