Let's get something clear… networking is hot again.  That's right, I said it – HOT. I know thousands of you out there would agree with me.  Change is in the air, and you can feel it.
And at this year's Cisco Live! we saw an industry poised to do remarkable things – we stand on the precipice of new technologies, new solutions, new vendors and new ways that empower networks to deliver business value unlike anything we've seen before.
Gigamon is no different.  This year we demonstrated the power of Visibility.  As networks become more complex, more robust and more exotic, one issue continues to rise to the top of IT challenges, and that is how to see more and do more with your network.
Having pervasive visibility into all of your network traffic, both physical and virtual, is they key to stronger security and increasing network and application performance. But having visibility alone is so 2004.  Now, what makes visibility exciting is having the ability to act and dynamically manipulate traffic flows. We call this, "Software Defined Visibility," but you'll just call it cool.
This is what I'm talking about… here's our Tech Field Day overview of Software Defined Visibility: https://vimeo.com/130777749
And, if you missed it, here's our demo: https://vimeo.com/130787959 
Gigamon Providing Visibility in the Cisco Network Operations Center (NOC)
And, what's a major networking event without having a state of the art NOC? Needless to say, it's a pleasure and honor to be able to say that Gigamon was the Visibility solution to be used in the Cisco NOC at Cisco Live!  But, don't take our word for it.  Here's a video where you can see it all… https://www.youtube.com/watch?v=giYXwy2thlQ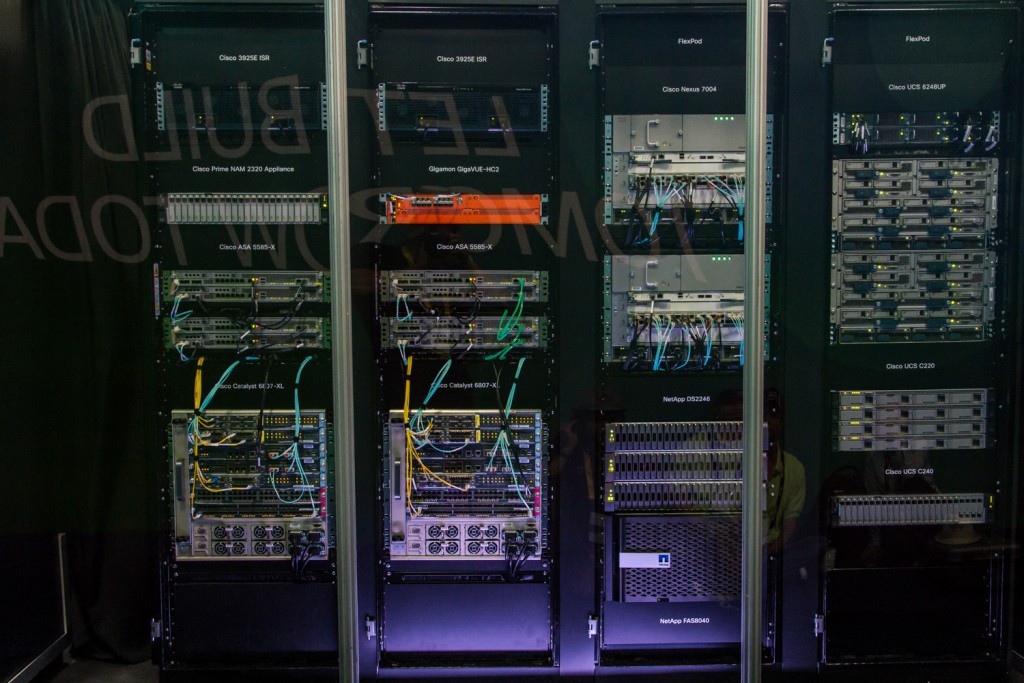 It takes a village
Another great aspect of this year's event was how many of our ecosystem partners and customers gave presentations.  Here, many people stopped and listened to presentations by: BAI Federal, Cisco, Corvil, Dynatrace, Empirix, Intuit, JDSU, Lancope and Riverbed.  You'd be surprised to know how many ecosystem partners work with Gigamon.  And, in case you didn't know, check it out here: https://www.gigamon.com/ecosystem-partners/overview
Gigamon Giving Back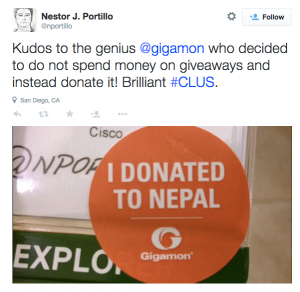 And finally, despite all the cool and exciting things that we promoted at the show, there was one other activity that we did at Cisco Live that didn't involve a press release or online chest thumping.  We did it because it was the right thing to do.  We gave to Nepal.  That's right, for everyone who came by our booth, we gave a donation to the Direct Relief, a non-profit organization dedicated to helping those impacted by the Nepal earthquake, and for some, our approach really struck a chord.
In conclusion, this year's Cisco Live! was definitely one that will go down in history. Although so many were talking about the end of the John Chambers era, I think many more were also talking about the future of networking, and it's never looked better.  Networking is hot, and it's exciting to be one of the cool vendors standing out at Cisco Live!