Home » Archives for Eric Newcomer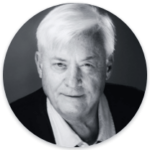 Eric Newcomer
Principal Analyst and CTO
Eric Newcomer is Principal Analyst and CTO at Intellyx, a technology analysis firm focused on enterprise digital transformation.
He previously served as CTO at WSO2 and at IONA, led Security Architecture for Citi's consumer banking and was Chief Architect for Citi and Credit Suisse's trade and investment divisions.
Eric is an internationally recognized expert in transaction processing, integration, and cloud migration, having contributed to many industry standards, including OSGi, Eclipse, SOAP, WSDL, UDDI, AMQP, and more. His textbooks, including Principles of Transaction Processing, Understanding Web Services, and Understanding SOA with Web Services are used at universities around the world.
READ MORE