Partner Spotlight: Inspiring Solutions Brings Customers Inspiring Integrations with Gigamon
Founded by a group of seasoned IT professionals, Portuguese company Inspiring Solutions (IS) has been helping organizations integrate a range of technology solutions since 2016. Thanks to their founding team's experience, they knew early on who to look to bring best-in-class technology to their customers: Gigamon. IS soon became a prominent partner in digital transformation, specializing in cybersecurity and data center infrastructures.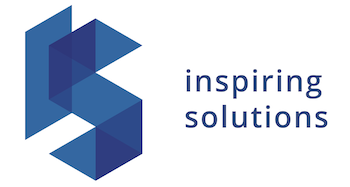 We spoke with João Miguel Santos, business unit director of IS, to hear more about the company and what makes our partnership so successful.
Gigamon: Who is IS and what is the company's history?
João: The company was founded in 2016 and was originally a part of the JP Group, one of the leading business groups in the information and communications technology (ICT) sector in Portugal. From the outset, IS collaborated with various market organizations, providing innovative solutions based on top-notch products and value-added services to simplify, automate, and enhance profitability for their infrastructures and offer better mobility and user experiences.
In July 2022, IS was acquired by the ALSO Group, one of the world's largest suppliers of ICT equipment with operations in 27 European countries and sales across 90 countries worldwide.
Gigamon: What does your company name stand for?
João: IS stands for Inspiring Solutions. Our company was founded with a strong belief in three factors: inspiring people, inspiring technology, and inspiring services.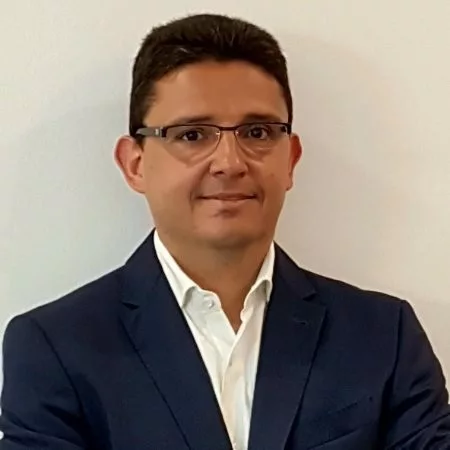 Our team members are at the heart of our projects. We constantly seek to integrate best-of-breed products available on the market into our solutions. And our focus on innovation and adaptability to our customers' needs drives us to employ cutting-edge technology. We prioritize delivering outstanding results while promoting the economic, social, and environmental sustainability of our company.
These core values, and our dedication to customer satisfaction, drive our vision and purpose as a company.
Gigamon: Describe your company culture. What makes you tick?
João: Several cultural aspects contribute to our success and the satisfaction and productivity of our workforce. We foster a friendly and inclusive work environment where employees are empowered to make decisions. We believe in transparent and open communication between leaders and employees to build trust and respect. An emphasis on teamwork and collaboration allows everyone to feel like valued members of a community. Finally, our leaders lead by example, showing empathy and providing support to our teams. Their motivation and positive influence inspire our workforce.
Gigamon: When and how did you become a Gigamon partner?
João: IS was founded by a team of seasoned IT professionals, so right from the start we were able to identify strategic areas and partners to approach. Gigamon was one of those partners. We reached out in May 2016 and expressed our desire to collaborate with Gigamon's trusted team and its highly regarded solutions. We believe in the combination of exceptional people and cutting-edge technology. When both elements are of the highest quality, everything falls into place.
Gigamon: If you had to describe Gigamon with just one word, what would it be?
João: Innovative.
Gigamon: What are some of your market's specifics, advantages, and challenges when it comes to network security and visibility?
João: The Portuguese market is perhaps one of the most difficult and competitive — ask other European marketing teams — but it's also quick to adopt emerging technologies. The market is constantly challenged to deal with new and sophisticated cyber threats — of European countries, Portugal has the third highest number of computer attacks, and Europe as a continent has the second highest number of threats after Asia.
Other challenges include the increasing use of encryption, which can limit the visibility of network traffic, making it harder to identify potential threats hidden within encrypted communications. And the cost of comprehensive network security and visibility solutions can be prohibitive, especially for smaller organizations with limited budgets.
Gigamon: Which Gigamon features stand out the most and make the product outstrip its competitors?
João: At the top of the list is the Gigamon visibility fabric, which allows users to create an intelligent, scalable, and centrally managed network visibility infrastructure. It provides a platform for aggregating, filtering, and distributing network traffic to various security and monitoring tools. Application Intelligence also provides deep insights into network traffic and application behavior, enhancing network troubleshooting and optimization. And GigaSMART™ SSL decryption capabilities allow security tools to inspect encrypted traffic and identify potential threats hidden within SSL/TLS communications.
Gigamon: How do you see IS fit together with Gigamon to solve your customers' problems?
João: Gigamon offers comprehensive network visibility and security solutions that effectively address our customers' challenges. However, to seamlessly integrate and support Gigamon solutions within the customer's environment, a capable and dedicated partner is essential. This is where we excel — positioning, integrating, and providing support for Gigamon's solutions to meet our customers' specific needs.
Gigamon: Where do you see the trends in network security and visibility in three years' time?
João: Along with the adoption of Zero Trust principles and the growing role of artificial intelligence and machine learning technologies, SASE (security access service edge) is likely to become more prevalent. With continued migration to the cloud, there will be an increased focus on cloud visibility solutions, and securing IoT devices will be a top priority. Automation and orchestration of security and visibility operations will become more prevalent. And I expect increasing collaboration and threat intelligence sharing among organizations to strengthen collective defenses against cyber threats.
Gigamon: What is the most memorable moment associated with Gigamon as a partner?
João: Bringing home a new Gigamon order is a testament to a job well done. We can be sure the customer will be exceptionally well served.
Gigamon: What are the wow moments associated with Gigamon?
João: Customers are sometimes skeptical about the advantages the Gigamon solution can offer them, but when they witness how efficient the advanced filtering and packet slicing capabilities are and see their monitoring tools receiving only the relevant data, this is a wow moment. They immediately realize the potential outcome: optimization, simplification, performance enhancement, and visibility.
Gigamon: What are some of the new challenges you see in the market that your partnership with Gigamon can solve?
João: As organizations move toward cloud and hybrid environments, Gigamon cloud visibility solutions can provide consistent visibility and control across on-premises and cloud-based infrastructures.
Gigamon: What are the positive business outcomes as a Gigamon partner?
João: We've increased our sales revenue and customer base and enlarged our footprint with customers to build a presence in new areas.
Gigamon: What unique capabilities does this partnership bring to your business?
João: Our partnership with Gigamon allows us to offer comprehensive network visibility and analytics to our customers, enabling deep insights, efficient threat detection, and implementation of a Zero Trust model.
Gigamon: What are some of the benefits of the Gigamon Partner Program that stand out? Trainings? Incentives? Discounts? Co-marketing?
João: Above all, Gigamon's commitment to helping us achieve the business goals we set together and deliver high-quality services to our customers. For this, I would highlight the Gigamon co-marketing initiative and the Gigamon training and certifications resources. These have helped us increase brand awareness, generate leads, and enhance our technical capabilities.
Gigamon: Thanks, João, for making time for us and for being such a wonderful partner!
Interested in Becoming a Gigamon Partner? Learn more about the Gigamon Catalyst Partner Program and sign up today!
Featured Webinars
Hear from our experts on the latest trends and best practices to optimize your network visibility and analysis.

CONTINUE THE DISCUSSION
People are talking about this in the Gigamon Community's Security group.
Share your thoughts today