As networks become more disaggregated and cloudified, new challenges present themselves. In a post-pandemic world, the nature of hybrid work is expanding the threat surface of networks given the dispersion of users. Consequently, bad actors are taking advantage of this trend as well as the current geopolitical climate, as evidenced by increased nation-state attacks and ransomware demands.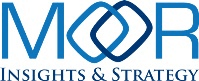 Operational technology environments are also undergoing a radical transformation in the form of private cellular network connectivity — facilitating massive IoT adoption and proliferating the number of connected devices and machines within enterprises to improve manufacturing processes, transportation and logistical services, and more. What is needed is a set of intelligent observability tools from a packet flow and application metadata perspective, as well as critical visibility to blind spots that often result from deploying hybrid infrastructure.
Gigamon's recent announcement is promising, given its deep observability can serve as a foundational building block for Zero Trust. Zero Trust principles are robust, given it authenticates users to applications versus a flat network, thus mitigating lateral threat movement.
Key to Gigamon's underlying architecture is its comprehension of hybrid and multi-cloud infrastructure, next-generation container visibility across what can be thousands of instances, application metadata integration, and the ability to process network telemetry at cloud scale. I also like what Gigamon is doing from a partnership perspective. The company's ecosystem is broad and deep, including alliances with Amazon Web Services, New Relic, Sumo Logic, Dynatrace, and others. These deep and direct integrations improve the investment protection that enterprises have made with existing toolsets, and the value is immeasurable.
As a result, there is the potential for tremendous enterprise value-add. Gigamon's ability to provide advanced security forensics and lateral threat detection/mitigation offers enterprises a proactive versus reactive security posture. In-depth application visibility also has the potential to deliver consistent, higher-quality digital experiences for users, and that equates to improved productivity. Finally, the ability of NetOps and SecOps teams to eliminate blind spots, break down silos, and contain operational expenses delivers unparalleled agility, freeing these teams to provide improved value-add to the lines of business they support.
I recently discussed these details with Michael Dickman, chief product officer at Gigamon, and you can view that conversation below.
Featured Webinars
Hear from our experts on the latest trends and best practices to optimize your network visibility and analysis.

CONTINUE THE DISCUSSION
People are talking about this in the Gigamon Community's Hybrid/Public Cloud group.
Share your thoughts today