Partner Spotlight: Gigamon and Nexus Technologies Deliver Advanced Network Security Solutions for Customers
Nexus Technologies is a Philippines-based corporate IT reseller and solutions provider established in 1994. It is the first and only reseller in the Philippines that has achieved Premier Status in the Gigamon Support Partner Program (GSPP), an indication of its exceptional technical competency in delivering implementation services and support to their customers.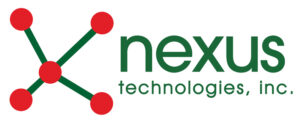 We sat down with Nexus' Vice President for Business Development, Lionel K Ting, to discuss how its partnership with Gigamon lets the company stand out from the competition while ensuring customers are always happy.
Gigamon: Who is Nexus Technologies, and what is the company's history?
Lionel: Nexus Technologies is based in the Philippines and has been in business for 27 years as an IT reseller and solutions provider. We have received regional and global awards from business partners for our excellence in sales, tech, and growth. Our clients are some of the top enterprises in the Philippines.
Gigamon: What does your company name stand for?
Lionel: Nexus means a connection, or series of connections, linking two or more things. It's the central and most important point or place in a relationship. Similarly, Nexus aims to be relevant to our partners — clients and principals — by being the central point efficiently connecting them.
Gigamon: When and how did you become a Gigamon partner?
Lionel: We became a Gigamon partner in 2017.
Gigamon: If you had one word to describe Gigamon, what would it be?
Lionel: Leading-edge.
Gigamon: What are some of your market's specifics, advantages, and challenges when it comes to network security and visibility?
Lionel: Because Nexus carries a wide range of hardware and software products, we have the knowledge to comprehend the intricacies of the entire IT infrastructure. This knowledge allows us to better understand our clients' requirements. Nexus's biggest challenge is teaching our clients the importance of complete network security and visibility. Most clients think that having a network firewall will provide sufficient security, but this is not enough, especially since most network traffic is more than 90 percent encrypted nowadays.
Gigamon: Which Gigamon features stand out the most and make the product outstrip its competitors?
Lionel: GigaSMART®, a broad set of intelligent applications, stands out to us. Its simplicity and ease of enablement always make our clients happy. We constantly showcase GigaSMART's traffic intelligence because it covers most security and network operation use cases.
Gigamon: Where do you see trends in network security and visibility in three years?
Lionel: The trend we see in network security and visibility within the next three years will be in cloud services. As IT infrastructure in the Philippines improves, more companies will adopt a private or public cloud infrastructure. This also enables them to explore microservices to fully utilize the power of the cloud environment. In turn, we will see a greater demand for monitoring both cloud physical and virtual resources, we well as microservices.
Gigamon: What is the most memorable moment associated with Gigamon as a partner?
Lionel: When we were able to close our first deal, which involved Gigamon and FireEye. Gigamon was the differentiator in our proposal.
Gigamon: What are some of the new challenges in the market that your partnership with Gigamon can solve?
Lionel: The demand to implement software-defined networks (SDN) is one of the challenges we see in our market, because SDNs are more difficult to monitor directly by a security solution. Another challenge is our clients' need to monitor the activity of their private or public cloud while maximizing the use of their existing security tools. We are happy that Gigamon can support these infrastructures because its solutions cover physical and virtual components.
Gigamon: What are the positive business outcomes of being a Gigamon partner?
Lionel: Our partnership with Gigamon allows us to engage with some of the largest enterprises in the Philippines. These companies are happy with the performance of their Gigamon solution, allowing us to reference the success of these installed sites. Gigamon brings strategic collaboration with complementary network security solutions, which allows us to respond to our clients' sophisticated requirements for secure, comprehensive, adaptable traffic visibility.
Gigamon: What unique capabilities does this partnership bring to your business?
Lionel: Gigamon is consistently the go-to network visibility solution of some of the world's top enterprises and governments. Gigamon's support has enabled our team to deploy Gigamon to clients that are rapidly moving into a hybrid cloud environment.
Gigamon: Thank you, Lionel, for making time for us and for being such a wonderful partner.

CONTINUE THE DISCUSSION
People are talking about this in the Gigamon Community's Networking group.
Share your thoughts today