Partner Spotlight: Computacenter and Gigamon Prepare Customers for the IT Service-Delivery Future
There's only one certainty about the near future of IT, according to Colin Williams: "People will no longer be discussing the cloud; instead, they'll talk about IT service delivery outcome, with little care about the platform that delivers it." As Computacenter Ltd.'s Business Line CTO U.K. for Networking, Security, and Communications, Colin would know. Founded in 1981, Computacenter is now one of the largest infrastructure, services, and software enterprise systems integrators in Europe, and is all about delivering user-centric IT infrastructure services for the enterprise.
Computacenter has been a Gigamon partner since June of 2016. When we asked Colin for a one-word impression of Gigamon, he said "dynamic." We sat down with him for a Q&A to find out more about how Gigamon dynamism has been able to help Computacenter serve its customers.
Gigamon: What are some of the specific advantages and challenges in your market when it comes to network security and visibility?
Colin: Customers are evolving away from business models centered on traditional infrastructure and datacenters and turning towards dynamic hybrid and multi-cloud dynamic platforms. This new way of working positions workloads within an operating environment where IT services and solutions can be delivered and consumed wherever a relevant resource exists. This distribution of resources and service requirements highlights the need for revised management approaches; reliable connectivity, enhanced visibility, and always-on security are fundamental to business and operational success.
Gigamon: In this new environment, which Gigamon capabilities stand out as offering the highest value to Computacenter in meeting customer needs?
Colin: It's always the enhanced visibility the Gigamon platform provides, thanks to its ability to deliver actionable intelligence on networking and security. Evolving organizations moving towards a blended mix of old and new IT service-delivery modes desperately need to get visibility into network and connected traffic streams wherever they traverse within the organization — and even into operational environments that may not belong to the organization at all!
Gigamon: What are some of the developing challenges you see in your customers that you can help solve, thanks to your partnership with Gigamon?
Colin: Lack of visibility is a big one, as I said. Customers also need to consolidate their tooling and maximize the value of their operational investments. With Gigamon, we can help those tools work in harmony.
Gigamon: What positive business outcomes has Computacenter seen as a result of your partnership with Gigamon?
Colin: Computacenter's primary U.K. security proposition is security consolidation and benefits realization, and the positive outcomes we've seen have all been aligned around that. Gigamon helps us ensure that our customers gain best value from their IT tools and assets, and also see enhanced visibility and security in IT operations. "Visibility everywhere, all of the time" is key to success in the new normal.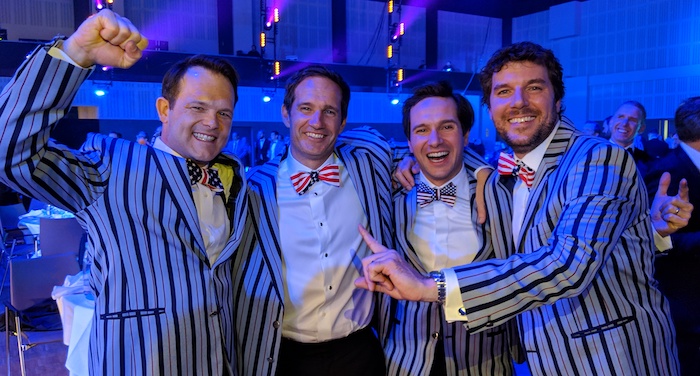 Gigamon: What differentiation does this partnership bring to your business?
Colin: Working with Gigamon helps us keep the architectural and business outcome promises we make to our customers. And since we received Global Platinum Partner status, we've been able to reach out more into our established Gigamon global entities.

CONTINUE THE DISCUSSION
People are talking about this in the Gigamon Community's Networking group.
Share your thoughts today