The Best of Both Worlds: Gigamon GigaVUE Cloud Suite for Amazon Web Services and New Amazon VPC Traffic Mirroring
Updated October 14, 2021.
To further simplify your digital transformation, particularly moving your growing repertoire of mission-critical apps to the cloud, Amazon has just announced the general availability of Amazon Virtual Private Cloud (Amazon VPC) traffic mirroring.
This new offering will greatly improve access and visibility into network traffic and apps flowing within your virtual network infrastructure. And, as we all know, access to the packets is the best way to really see what's happening in your environment. Gigamon is in lockstep with this new service and our solutions are proven to be fully interoperable.
With traffic mirroring enabled, you'll be able to stream a copy of all raw packets from the elastic network interface (ENI) of each of the Amazon EC2 instances in your Amazon VPCs and send them to the Gigamon GigaVUE® Cloud Suite for AWS. Our solution includes the V Series next-generation virtualized network-packet broker, which aggregates all these streams and provides appliance offloading, advanced processing and proper distribution to the appropriate security and network monitoring tools.
And we wouldn't be Gigamon if we didn't have a way to make this advantageous new service even more useful and powerful. How so? To start, traffic mirroring is natively supported by our GigaVUE-Fabric Manager (FM), which can make Amazon VPC traffic mirroring easier to use and more effective. Let's look at this in more detail.
Tapping Made Easy: Amazon VPC Traffic Mirroring
Traffic mirroring affords you the simplicity of automatically instantiating new instances directly with new compute nodes. As these sources of traffic are provisioned and configured, AWS' management tools effortlessly create the associated Amazon VPC traffic mirroring. Traffic mirroring is agentless for simplicity, with minimal CPU and memory utilization, and is completely supported by Gigamon V Series and GigaVUE-FM.
Automate with GigaVUE-FM
While traffic mirroring is incredibly useful on its own, you'll want to enhance it with GigaVUE-FM. A main benefit to using GigaVUE-FM is that it helps eliminate manual processes and errors by automatically identifying each new workload and its associated traffic mirroring via our patented Automatic Target Selection (ATS), and then configuring the traffic mirroring to direct traffic to the Gigamon V Series nodes. By deploying Gigamon, you eliminate numerous redundant traffic flows, obviate needless scaling and make your tools more efficient.
The benefits don't end there. You can, for example, also use GigaVUE-FM to:
Use AWS APIs to detect virtual machine changes in the cloud and automatically adjust the Gigamon V Series visibility tier
Integrate with third-party systems and tools, via RESTful APIs, to dynamically and automatically adjust received traffic or to configure new traffic policies
Auto-discover and visualize the end-to-end topology of visibility tiers and EC2 instances
Achieve centralized orchestration with a single-pane-of-glass visualization across the entire infrastructure
Define traffic policies using a simple drag-and-drop user interface (Figure 1)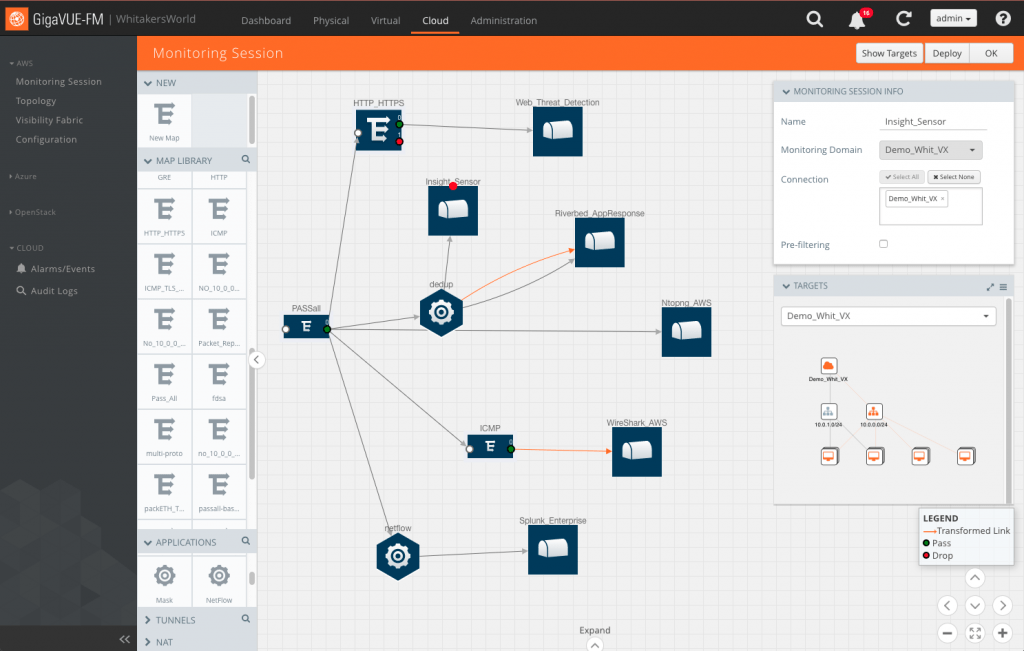 Figure 1: Intuitive drag-and-drop graphical user interface
Gigamon V Series for AWS
While leveraging Amazon VPC traffic mirroring in combination with GigaVUE-FM to easily obtain network visibility is great, sending every raw packet to every tool should be a non-starter. In this scenario every compute element is sending traffic seemingly everywhere; talk about a plumber's worse nightmare! If nothing else, these packets need GPS to guide them to where they should be going.
On top of that, raw packets have a lot of baggage that tools don't need and don't want. Packets also have a nasty habit of getting duplicated, which distorts network performance-monitoring results and overburdens security appliances. Then, NetFlow generation must come from the network nodes and that comes with a big CPU tax.
Not to worry. Gigamon V Series for AWS comes to the rescue with an extensive number of benefits, including:
ATS: Automatically extract traffic of interest from any workload without explicitly specifying target VPCs
Flow Mapping®: Selection of Layer 2 through Layer 4 traffic of interest
NetFlow/IPFIX generation: Create flow records from network traffic to determine IP source and destination of traffic
Header transformation: Modify content in the header (L2–L4) to ensure security and segregation of sensitive information
GigaSMART® intelligence: Slice, sample and mask packets to optimize traffic sent to tools, reducing tool overload
Data deduplication*: Eliminate duplicate packets that overwhelm tools and obfuscate results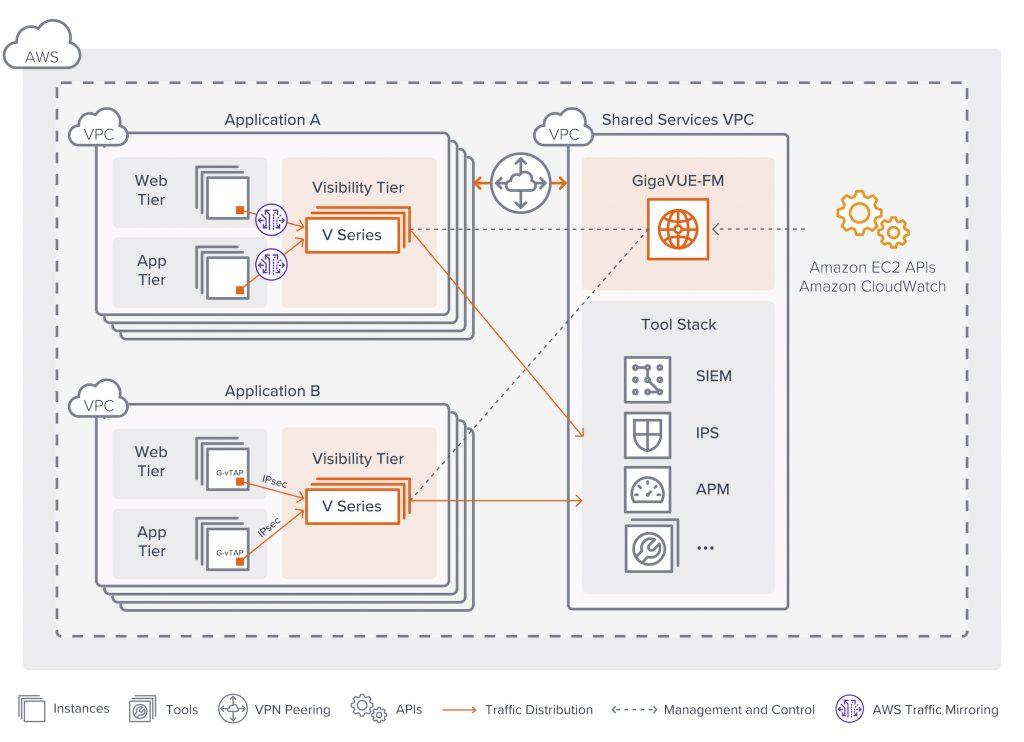 Figure 2: Gigamon V Series and GigaVUE-FM in the AWS environment with optional traffic acquisition by AWS traffic mirroring or Gigamon G-vTAPs
Conclusion
Whether you're already using Amazon Web Services or considering a future migration to it, the Gigamon GigaVUE Cloud Suite for AWS, when combined with Amazon VPC traffic mirroring, automatically provides ultra-granular network insight and advanced traffic processing for mission-critical workloads.
AWS customers obtain complete visibility into virtual machines, an essential requirement for building multi-tiered tool stacks. Traffic is intelligently distributed to network monitoring and security tools to maximize their effectiveness and accuracy and to prevent unnecessary scaling for lower CapEx. Through RESTful APIs, the Gigamon and AWS solutions are tightly coupled to drive automation, simplified management and reduced OpEx.
Learn more at the GigaVUE Cloud Suite for AWS web page or take a test drive for yourself.
*Tech preview available.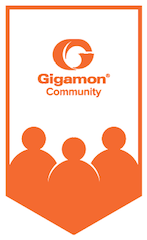 Continue the Discussion
People are talking about this in the Gigamon Community's
Hybrid/Public Cloud group. Share your thoughts today.