Examining the Disconnect: Employee Awareness of Organizations' Digital Transformation
Whether employees realize it or not, businesses worldwide are undergoing a digital transformation, implementing new IT-related projects that explore an impactful business model, such as a mobile or IoT-powered service. In fact, in 2018, digital business reached a tipping point as organizations scaled their digital capabilities more than ever before, and in 2019 they are on trend to continue to transform.
But as organizations rapidly evolve through their digital transformation journey, agile and highly distributed applications challenge IT teams to achieve and maintain the required security, performance and customer experience. While most in the IT function realize the pain points of digital convenience in the workplace, specifically the wide range of applications employees use each day, there seems to be a lack of awareness amongst employees in other departments.
To examine the disconnect, we at Gigamon went straight to the source, recently surveying more than 250 full-time employees working in mid-sized or large-sized businesses throughout the U.S. We asked these employees questions about their application usage in the workplace, expectations around IT's visibility into applications within the company's network and more. Here's what we learned:
Most Employees Understand: A Digital Transformation is Happening
When surveyed, more than half (51.7 percent) of all respondents were aware that their organization had active digital transformation projects underway. However, more than a quarter (26.2 percent) admitted that they were uncertain, meaning some organizations continue to struggle with educating employees about the technological changes in progress.
Workers Greatly Underestimate the Number of Applications Used Each Day
More than half (51.9 percent) of respondents assume they only use 1–5 applications in the workplace each day. However, they may not realize that email, messaging services, workplace collaboration tools (Salesforce, Trello, Dropbox), social media sites (Twitter, Facebook, LinkedIn) and payroll services are all applications. To add to this tally, take into account personal applications being used during breaks — such as sports, weather, music and shopping applications — and the final figure is much greater than five applications per day.
Additionally, studies have shown that on average, companies with fewer than 1,000 employees run an average of 22 custom applications. The largest enterprises with more than 50,000 employees run 788, on average.
A False Sense of Reality: IT Teams' Visibility into App Usage
Surprisingly, nearly three quarters (74.6 percent) of employee respondents believe their workplaces' IT security teams, including network experts, have a clear line of sight into all the applications that are being used by the organization and its employees — which is a false sense of reality based on our conversations with IT teams spanning several industries of all sizes. A quarter (25.4 percent) of respondents acknowledge that lack of visibility is an issue, which is a more realistic representation of the pain points that today's IT teams are grappling with.
Lastly, and perhaps a silver lining to the lack of awareness amongst employees, we found that more than 85 percent of respondents believed their workplaces' IT security and network teams should be aware of all the applications being used in its digital business. This is a belief that employees and industry experts can all agree on.
Introducing Gigamon Application Intelligence
The cornerstone of every organization's digital transformation initiative are the mission-critical apps that span dozens of infrastructure tiers and reside across on-premises, cloud and hybrid cloud networks. As experts in the business, we know organizations are investing heavily in initiatives to optimize performance and security so that the new breed of digital applications can function as designed — whether they are customer-facing, enabling a mobile workforce or running critical back-end operations.
For this reason, today we proudly introduced Gigamon Application Intelligence, which provides comprehensive visibility into the highly complex applications at the heart of digital transformations.
The Gigamon Application Intelligence offering is the only solution that eliminates data silos by sharing application knowledge across the environment enabling immediate action. With this unrivaled visibility, performance is optimized, potential issues are thwarted, and a consistent customer experience is delivered to ensure that the enterprise can run fast and stay secure. Stop by our website to read more about Gigamon Application Intelligence.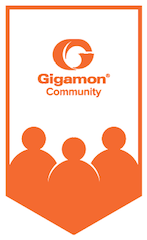 Continue the Discussion
People are talking about this in the Gigamon Community's Application Intelligence group. Share your thoughts today.