Time for my updates from the road again. Earlier this month, I had the pleasure to attend and co-host our 2017 APAC Partner Conference in Seoul, Korea, at the Grand Hyatt, whose hilltop perch offers outstanding views of the town. Altogether, we welcomed 164 attendees from 69 individual companies as well as seven ecosystem partners.
Our CEO Paul Hooper opened the event by sharing news of Gigamon's exciting worldwide successes,  unsurpassed growth record, and a future vision that garnered not only attention, but commitment from our partners. The extended team also shared more on Gigamon's vision and product line, channel and marketing programs and incentives, eco-system solutions, use cases, and much more.
Gigamon Invests in the Region
Gigamon's investment in Asia Pacific over the past several quarters has clearly motivated our partner community. In short time, we have:
Doubled our sales force
Grown the distribution and partner landscape by 50% in numbers and, more importantly, 60% in revenue
Launched a diverse set of marketing and demand-generation activities
Opened new offices across different countries
In fact, APAC represented Gigamon's fastest growing region in 2016. And that's a pace we plan to keep with continued investment in the region.
Gigamon Awards—Thanking Our Partner Community
One of the pleasures of international travel is the cultural experience that comes along with it—which, on this trip, included an authentic Korean drum performance to kick off the awards dinner.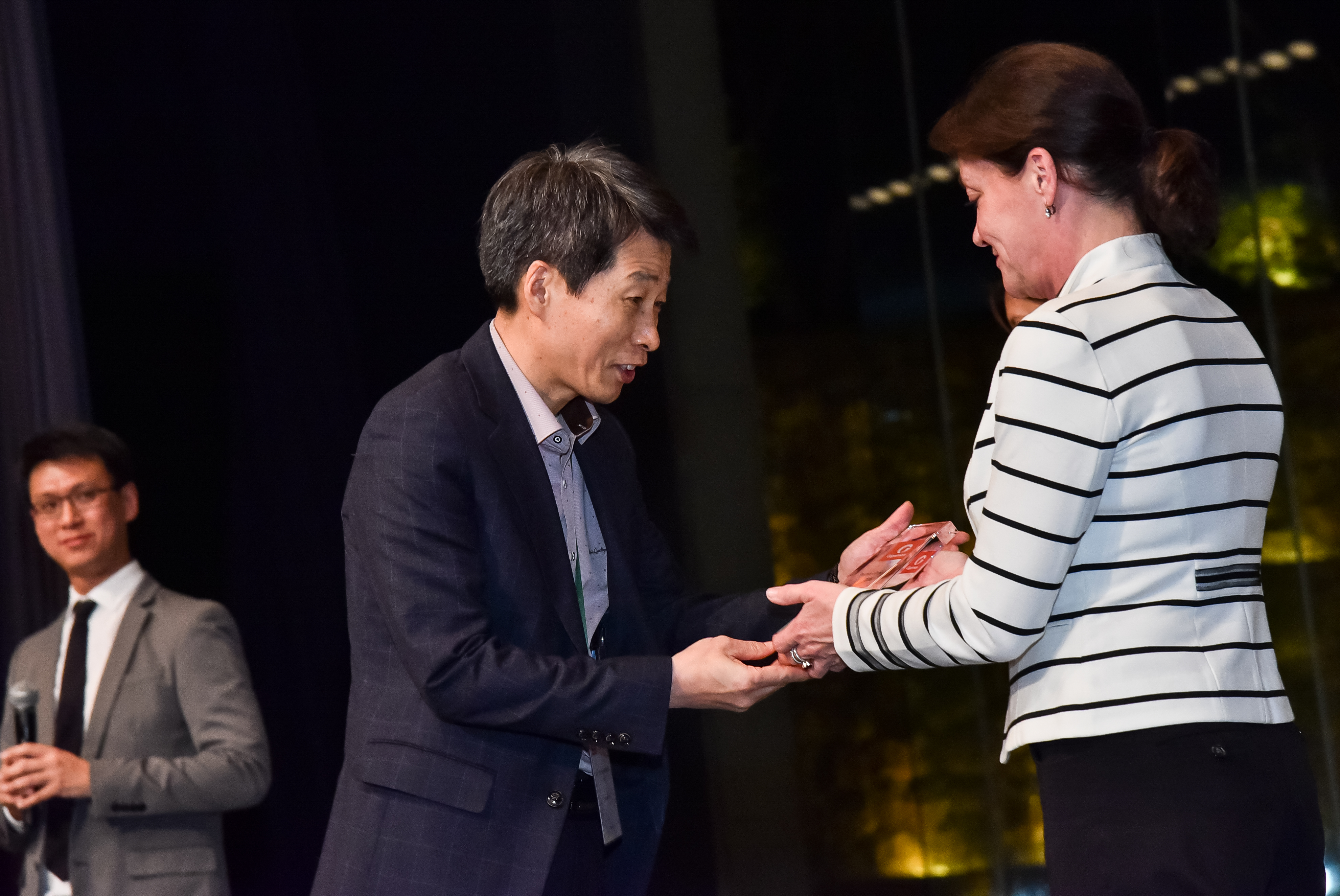 This year, awards ranged from distributor of the year to top VARs within various focus areas and verticals to individual rewards for dedicated product managers. Companies awarded were:
Arrow ECS ANZ
Beijing FusionSkype Technology
Dimension Data APAC
For You Networks
ITOCHU
Ring Line Technology
Shelde Australia.
Congrats, all! And keep it coming.
GigaGEEK—Knowledgeable, Passionate, and Proficient
I repeat: knowledgeable, passionate, and proficient. These three words describe the GigaGeek community. Formed last year, this select group of top Partner System Engineers (SEs) are invited to attend boot camps and deep-level classes for the Gigamon technical community across APAC. We grant them privileged access (generally, Gigamon-only access) to systems and online portals with the ultimate goal of them achieving their GigaGEEK Master's degree.
It was my pleasure not only to meet the GigaGEEKs at this year's boot camp and see the vibrancy and passion their community carries for our technology, but also to award five GigaGEEK Masters at the awards dinner.
"One Gigamon"

Net-net: Our partners embrace the unique opportunity Gigamon offers them to use our Visibility Platform to design full solutions, including eco-system tools and support and services that create profitable and repeatable business, while also providing best-in-class networking and security architectures for their customers.
They also embrace our "One Gigamon" culture and philosophy. Partners and Gigamon together: One team, one sales force, one technical community  (GigaGEEKs!). "Together we are more" resonated throughout the event—which concluded with a final night of classical Korean BBQ and a couple of Soju bombs. Of course, when in Korea . . . 'till next time.