Join Gigamon at RSA Conference 2017 in booth S1523, South Hall, for a lineup of great presentations from our technology experts and our Security Ecosystem Partners.
Gigamon is changing the security landscape and enabling organizations to See More and Secure More. We're working with leading security and cloud companies to help enterprises defend and protect against threats. Learn how we're helping enterprises obtain greater visibility and insight within their security and network operations, both on premise and hybrid clouds at RSA 2017.
In addition to our in-booth presentations, Gigamon is hosting a Federal Breakfast and CISO Panel Luncheon on Wednesday that are open to all RSA attendees. Registration details are provided below. We're also presenting at Tenable's booth, #N4301 on Tuesday and Wednesday.
Monday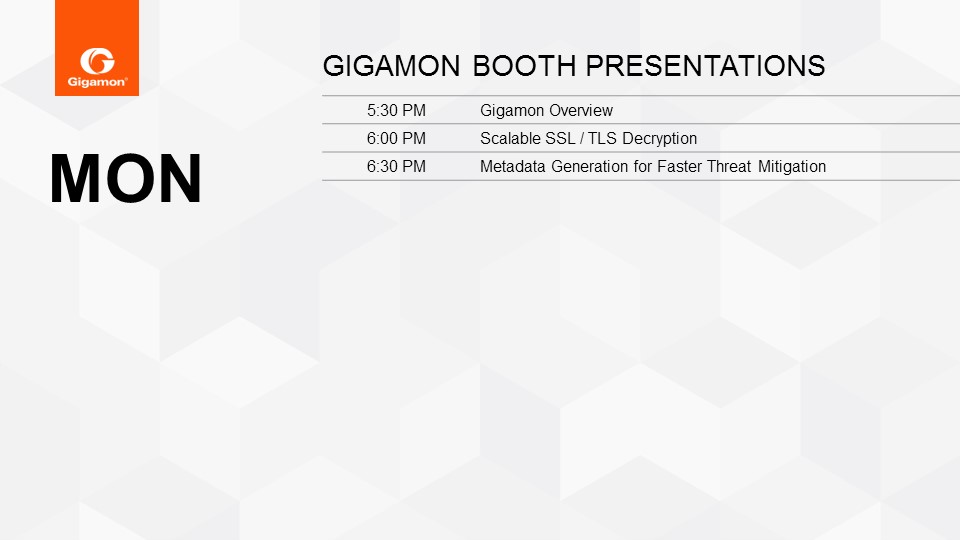 Tuesday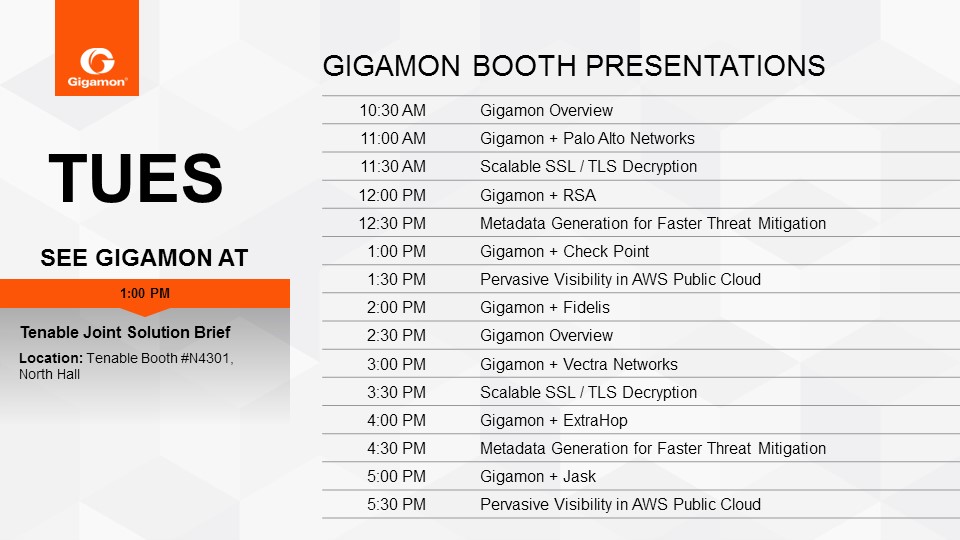 Wednesday
7:30am – Federal Government Security Breakfast: Modern Cyberwarfare: Streamlined Solutions for the Public Sector:
During this session, learn from industry experts on how Gigamon and its partners have expanded utilization of visibility, monitoring and security technologies and have developed new best practices to help our customers
Limited space available – register now
12:00pm – CSO Luncheon Panel: Machine vs Machine: The New Era of Security
Come hear leading security professionals including the publisher of CSO Magazine, RSA CISO Janet Levesque, Digital Realty Head of Information Security & IT Compliance Jack Leidecker, Optiv Senior Executive Director Office of CISO Sean Cordero, Accenture Security Managing Director and Global IR Leader Justin Harvey.
Limited space available – register now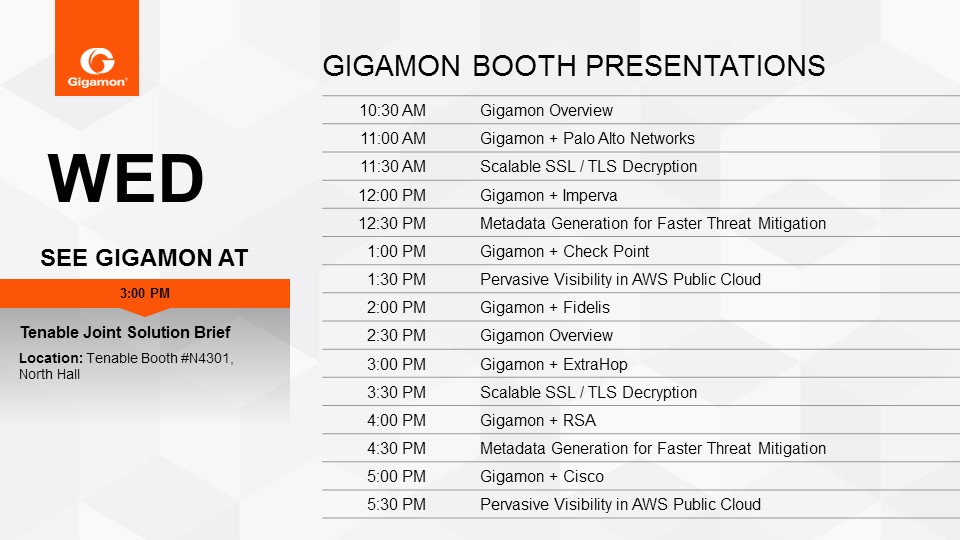 Thursday